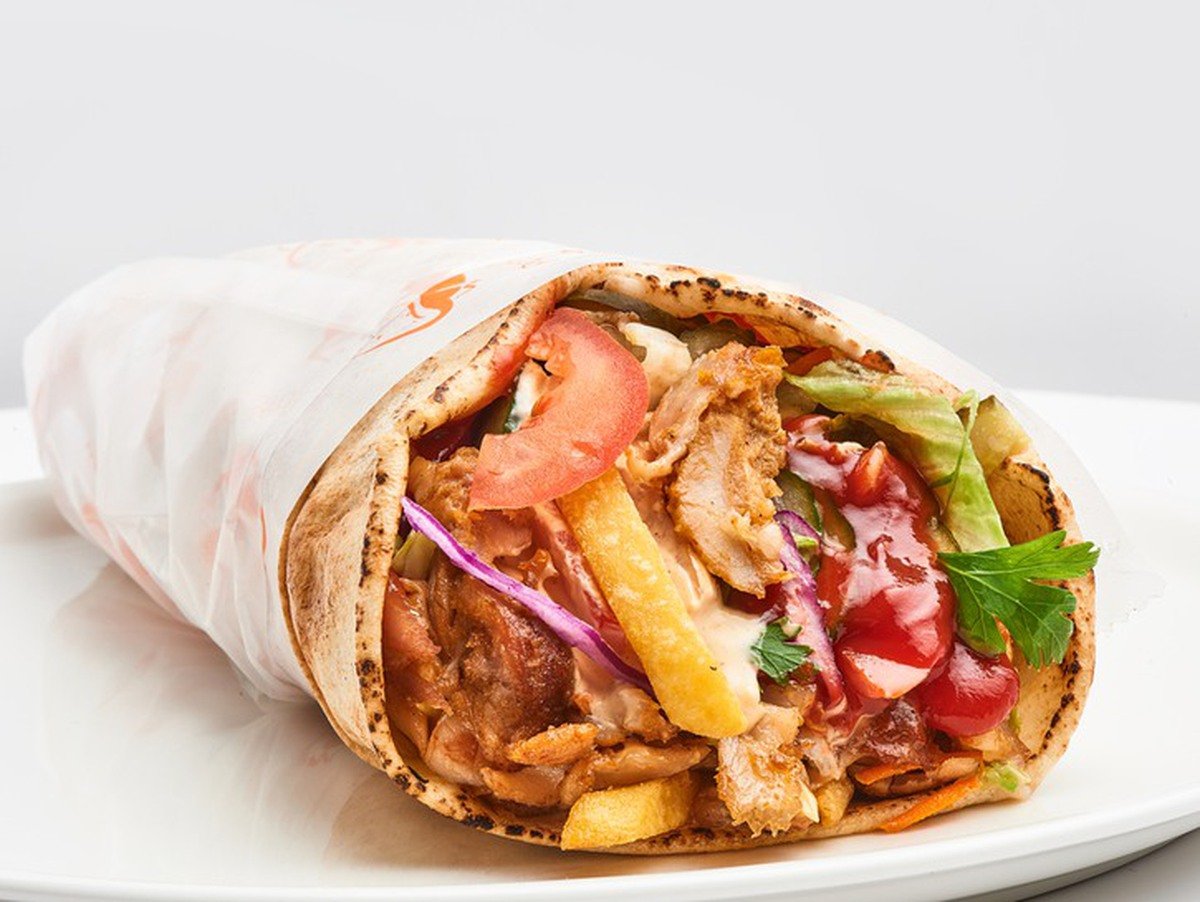 What is Shawarma?
Shawarma is the best in taste and flavor that will surely make you fall in love with it without any doubt. From a delicate and juicy fillet to delightful spicy and thick sauces, the shawarma is just a perfect cuisine. Just give it a try for once if you have never tasted it and you will forget all other things. It will not disappoint you. Tempting, flavorful, and delicious, these are the best words to describe the qualities and features of a perfect and best shawarma.
Origin of Shawarma
Doner kebab, or shawarma, is quite possibly one of the most outstanding street food sources across the globe. We find its origins in Turkey years ago. It is believed that it appeared first in the 19th century during Ottoman Empire where the people designed the cooking strategy, cooking meat on an upward spit. The Greek gyros and shawarma, both are imitative from this. Shawarma, on the other hand, made its development during the early twentieth century of the contemporary Mexican dish tacos al pastor when it was taken up there by Lebanese immigrants.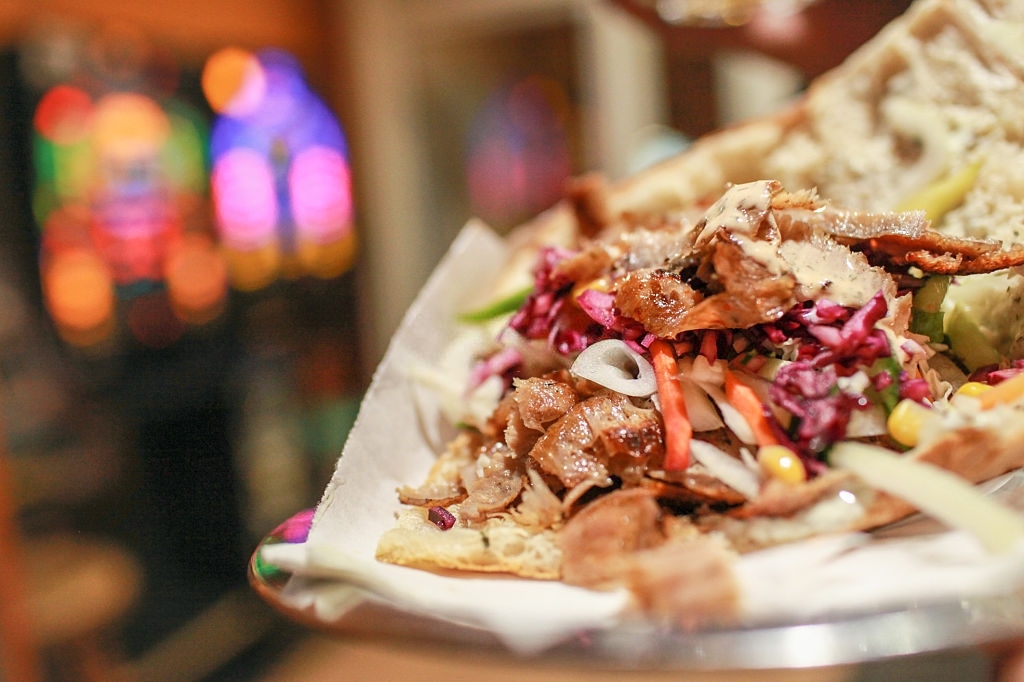 Best Shawarma seems basic, but yet it isn't so basic at all because of the fact that not everyone can do it right.
Originally it was made with lamb, mutton, or chicken. But today, shawarma may also be turkey, beef, or veal depending upon your taste and delight. Shawarma is considered to be one of the world's most popular street fast foods, specifically in Egypt, the countries of the Levant, and the Arabian Peninsula.
The word 'Shawarma' is believed to be originated from the Arabic language that means 'turning' referring to the turning rotisserie. It is by some means like a sandwich with slow-cooked thin meat slices and other delightful sauces with a combination of green vegetables. It is traditionally served with warmed and crispy bread (pita).
This is, no doubt, the most popular street fast food among the people of many countries like Turkey, Russia, Egypt, India, Pakistan, and Arab countries.
Healthy Shawarma
Shawarma is quite a healthy meal. You can eat it consistently for lunch and do not feel bad, but at the same time, it is an amazingly late-night meal. Chicken is by a long shot many people's top favorite. They love the manner in which it crisps, roasts, and takes the spices and flavors.
Difference between Gyros and Shawarma
One may think that shawarma sounds quite similar to its Greek counterpart, gyros. There is nothing wrong with it. Both contain slices of meat wrapped up in special pita bread along with fresh veggies. Traditionally, the meats are cooked in much the same way – vertically, and both have a great reputation for being classy street fast food, admired within their respective cultures for ages. Both are made from lamb, beef, or chicken meat seasoned with salt, herbs, and spices. So, what makes shawarma different?
The answer lies in its garnish. Shawarma is something all about the delicious sauces that add allure to the meat – typically garlic yogurt or tahini and hommus – and the secret ingredient: pickles. Pickled vegetables are what make shawarma a whole different delight: cucumber, onion, tomato, lettuce, eggplant, parsley, pickled turnips, pickled gherkins, pickles, rhubarb, cabbage, all are commonly used in it. Make your pick. They're all delicious and mouth-watering.
Please Also Read About: WHERE IS SHAWARMA ORIGINATED FROM?
Shawarma Recipe
Cooking is followed by a well-known proverb 'Practice makes a man perfect. The more time you spend on it, the more distinctive shawarma you are going to prepare. Shawarmas can be prepared in quite an easy manner at home with a number of ingredient combinations. Some tips are mentioned here for you all. First, you have to make sure that the meat is delicate and tasty. Halal meat serves best in this regard as it is healthy, free of impurities, and fresh. Meat is the main part of this cuisine, so you have to see it carefully in order not to ruin its taste. Chicken or beef, both are equal to be used according to your desires. Many spicy ingredients are also needed in it that range from cumin powder to ginger and garlic powder. Every element plays its role in making delicate hygienic shawarma. You can also try your experimentation when it comes to adding spices. If you are cut off any spice, you can avoid it simply. As far as we talk about shawarma sauce, it is prepared using appetizing tahini sauce. It is not just wonderful in taste but also quite simple to make. All you need is to mix up ingredients and blend them properly. Garlic sauce, BBQ sauce, any flavor can be utilized. You can add green or red chili if you are love extra spicy food.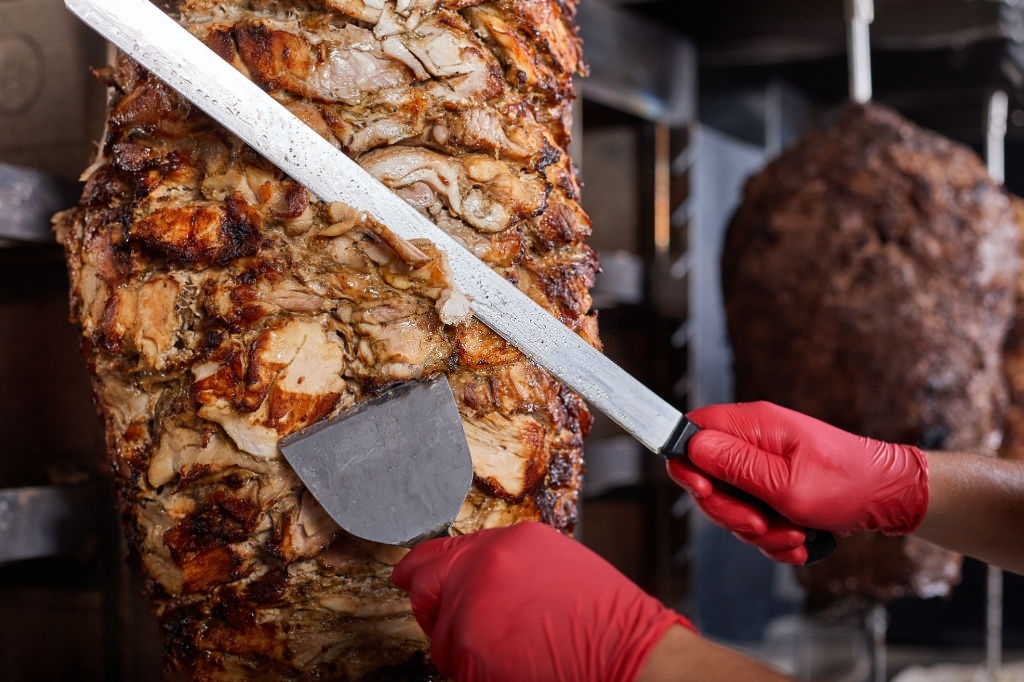 Shawarma is usually served with some other eatables. One notion is to be served with tahini sauce. Sauce lovers can use it to dip in it for having a better taste. Many people like it to be served with salad (platter of cucumber, olives, carrots, etc.). Try it with crunchy fries. It adds color and nutrients to the dining table, making everyone fall in pure love with this dish.
If you are looking for healthy and delicious street fast food, this is the easiest recipe you can try.
Today you can easily find shawarma everywhere, from Lebanon and England to Egypt and Australia, with every culture showing its own styles and flavors.
Shawarma Bread
Pide (the special kind of bread used in the preparation of shawarma) is assuredly pretty much delicious and captivating. It's crispier than the commonly used flatbread one can purchase in a store, and slenderer than a pita, yet by one way or another chewier, nearly, with small bubbles. It should be cooked in a clay oven. The best one of them comes from the baker that you can see from the shawarma shop. Typically, it is carried to the shop in plastic wrappers with dish towels over the top that keeps them warm and fresh.